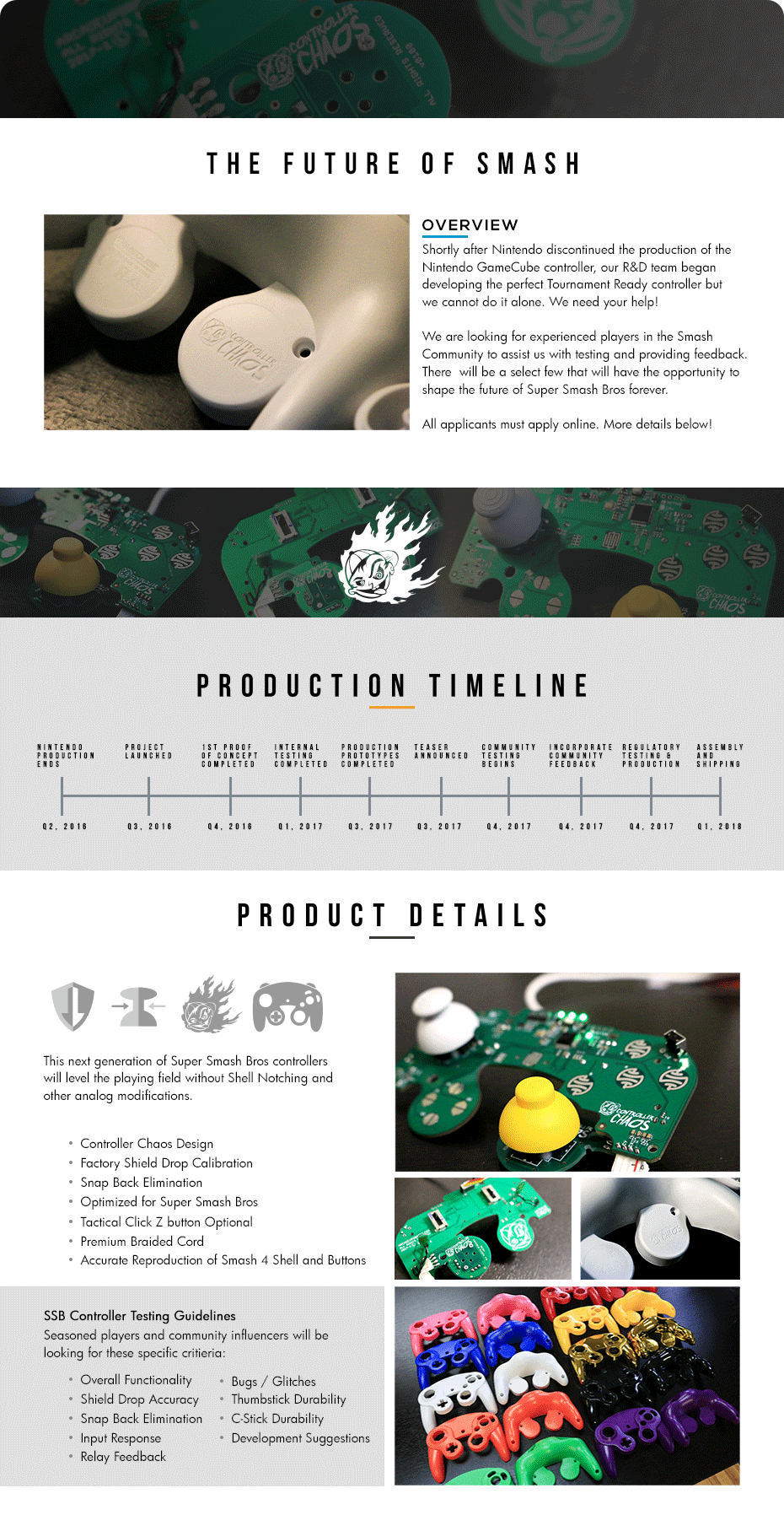 Shortly after Nintendo discontinued the production of the Nintendo GameCube controller, our R&D team began developing the perfect Tournament Ready controller but we cannot do it alone. We need your help!

We are looking for experienced players in the Smash Community to assist us with testing and providing feedback. There will be a select few that will have the opportunity to shape the future of Super Smash Bros forever.

All applicants must apply online. Click the link above to Elevate Your Game!